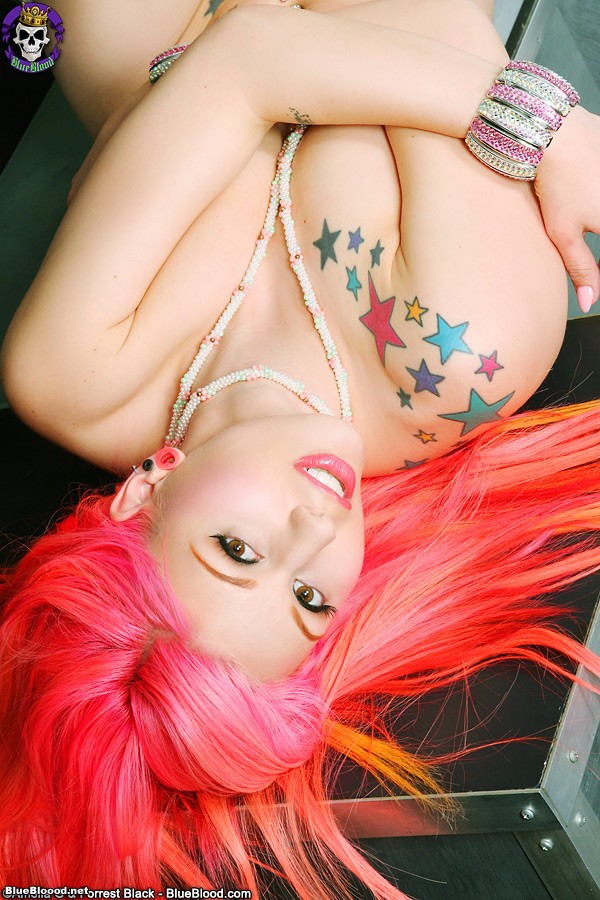 Hey there, everyone, the Blue Blood elves have been working around the clock these past few months to bring you all sorts of cool new stuff. I thought it would be an awesome idea to go to grad school, while working full time. Turns out it is very challenging. Who knew? (Besides anyone who...
( Read more )
http://www.kickstarter.com/projects/ameliag/california-deathrock-book
Only a couple more hours left for you to get in on helping support the California Deathrock book Amelia G and I are doing through Kickstarter. It looks like we're still just shy of our hardcover goal and we'd be very excited and grateful if we could make it extra cool for everyone. If you want to know more about the project, follow the link above, but essentially Amelia G and I are collecting up the best from our huge collection of authentic California Deathrock photos and portraits from the last decade+ into one big coffee table book. There are a lot of great images, things we've had run on international punk and Deathrock magazines, rare photos of performers and some really stylish people. It's not just models dressed up, these are the real people in the CADR scene. Take a look at the fun little behind the scenes video on our Kickstarter page if you'd like to see a bit more about it.
There are still tons of never before seen images to go through, lots of film to scan, etc. but the more we work on the collection the happier I am with the way this project is coming together. So please, if you can, give us a hand.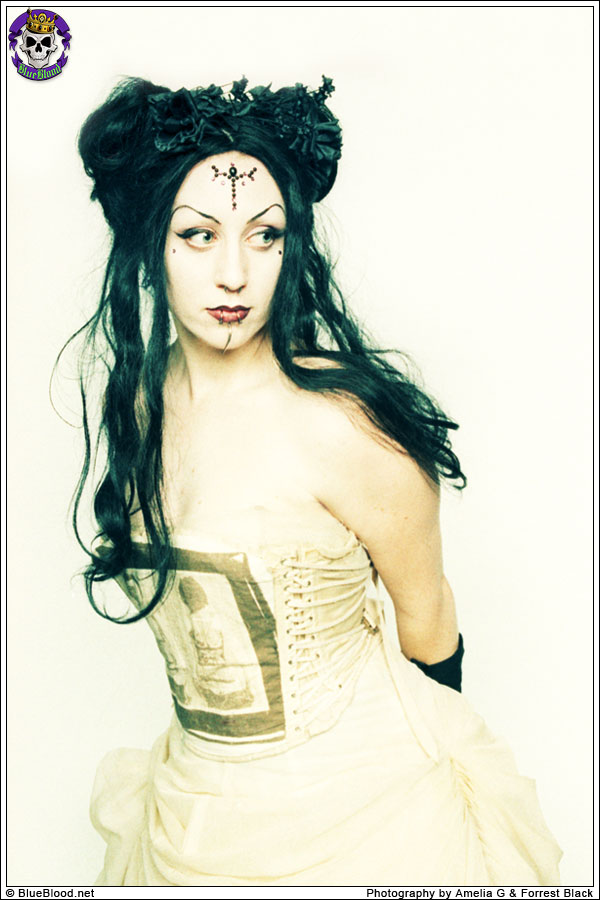 (Image Courtesy of Blue Blood)
http://www.kickstarter.com/projects/ameliag/california-deathrock-book
With just a few days to go, we're in our final push for Kickstarter funding to make the book fancy, hardcover, and whatnot, hopefully some extra photo pages too. We've taken a look at the paper samples and binding examples already and I spent the latter part of today at the library going over some really cool old film and contact sheets, grease pencils and loop in hand, taking inventory. There is a LOT to choose from, and a lot nobody has ever seen yet. This is going to be a really good project and I'm very thankful for the people that have supported it already. I am also hoping we can bump the funding up a bit and make it extra nice and big.
17:31 My Disappointment with Google+ t.co/YeU3AZx #
17:57 @Sparky_Fett That is a very cute look. #
17:59 I feel like it's getting near time to nannyblock myself from social networks for a while and get something productive done. #
From
Forrest Black Twitter


17:15 Got an $88 "100% in the paint" parking ticket... for being in a running car at the library book drop box & even moved as PE pulled up. :( #


From
Forrest Black Twitter
03:16 In a weird mood today. Tub of B&J Late Night Snack, Heineken tallboys, some home cooked wild rice, & purging 5 bags of collected junk helped #
03:20 Knocked out a good site project this weekend that I've really been meaning to get around to.Structurally elegant & clean.Very happy with it. #
From
Forrest Black Twitter